Do you suffer from chronic aches and pains? A medical massage chair may be part of the solution to ease your discomfort.
This article highlights the benefits associated with the use of a medical massage chair in Australia.
The best part?
We discuss the key features that need to be considered when buying a massage chair for medical purposes.
But that's not all…
We answer why some massage chairs have therapeutic benefits and others don't. Which is a must know, so you don't end up buying a lemon.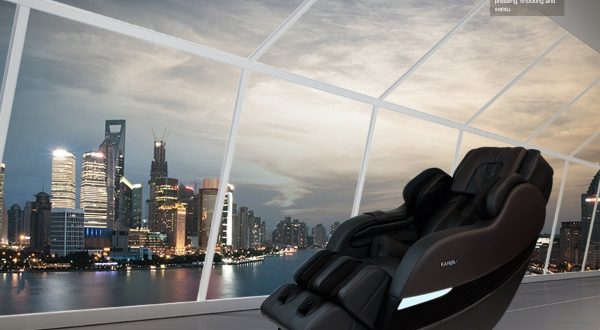 Benefits Of Massage
Did you know that massage therapy has been proven to have a positive impact on your health and general well being?
Massage therapy is now regarded to as being a mainstream treatment option that many medical practitioners recommend, so it is a wonderful thing to be able to have a medical massage chair in your own home.
Studies have confirmed that massage therapy does indeed play a significant role in recovery and healing.
A massage session from a certified human therapist is quite simply heavenly one must admit. Recent advances in medical technology have seen the advent of equally effective premium, medical massage chair.
A medical massage chair matches the therapeutic feel and confer similar therapeutic benefits of a massage by a licensed professional. So what exactly is a medical massage chair and what should you consider when prospecting for one?
What Is A Medical Massage Chair?
A medical massage chair is a specially designed massage chair used to correct a myriad of health conditions.
The concept is inspired by a blend of eastern philosophies of medicine, alternative, natural and holistic healing philosophies and modern medicine.
Simply put, the human body is quite capable of healing itself in the right environment and conditions.
Medical massage chairs provide the said conducive conditions necessary for the body to initiate the self-healing process. This is achieved without the need for pharmacological intervention.
The question of how medical massage chairs differ from your run of the mill massage chairs is by all merit valid. What sets apart these two massage chairs with a claim to therapeutic benefits?
For starters, medical massage chairs are designed and built with an aim to alleviate or correct some medical conditions.  This influences a controlled manufacturing process, as well as the marketing and sales process of these chairs.
In most cases, you may need to consult the opinion of a licensed medical practitioner concerning a medical massage chair and its effectiveness. Additional safety and performance certifications also accompany medical massage chairs.
Regular massage chairs are designed to provide a relaxing session at the end of the day.  The features of these chairs may vary from one brand to another which also influences the pricing points.

Benefits Of A Medical Massage Chair
Listed below are examples of how the regular use of a massage chair can positively impact overall health.
Lowered blood pressure
Studies have concluded that regular massage therapy sessions affect both systolic and diastolic blood pressure. In short, daily use of your massage chair can reduce blood pressure.
Stronger Immune System
Medical massage chairs improve the body's ability to fight off diseases by alleviating stress and sleep disorders.
Treatment For Chronic Pain
Medical massage chairs relieve chronic pain by easing tension between muscles and addressing myofascial pressure points. Therefore, a regular massage chair therapy session can promote the healing of chronic pain.
Speeding Up Injury Recovery
Medical massage chairs incorporate heat therapy and intense deep tissue massage to stimulate healing. This, as a result, allows the body to recover from injury much faster.
Reduce Stress, Anxiety And Depression
Medical massage chairs offer therapeutic massage sessions that reduce stress allowing the body to relax.
Allowing endorphins to be released. Endorphins help to reduce the body's reaction to stress. While also creating a feeling of overall well-being.
Spinal Realignment
Medical massage chairs can help realign the spine and correct posture. Which improves mobility while eliminating any pain and discomfort caused by the same.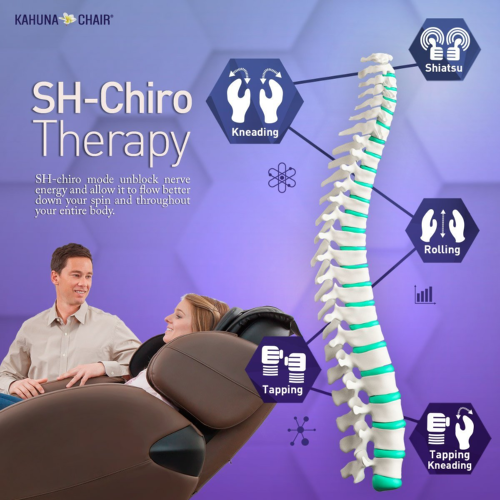 Features To Look Out For In A Medical Massage Chair in Australia
The market is full of massage chairs claiming to be able to convey specific medical benefits while in fact, they cannot. Below are some factors you should take into consideration when out prospecting for a medical massage chair.
Safety Certification
An absolute necessity, safety should be on top of your considerations when buying a medical massage chair.
It means that your massage chair should be safe for anyone to use. Ranging from a small child to an elderly individual. Both the manufacturer and third-party bodies conduct safety certifications.
At Least Five Varying Levels Of Intensity
The perfect medical massage chair should provide an array of intensity options spread between light and strong. The levels of intensity dictate whether you'll get a gentle massage or deep tissue treatment also known as Shiatsu.
Company Reputation
The manufacturing company of the medical massage chair you intend to purchase must have impeccable credentials.
Ensure that you conduct a background check of the company selling the massage chair to ensure that they are reliable.
Most companies are in it for the profits at the expense of quality. Make sure that the brand you want to buy from indeed has the backing of licensed medical professionals.
Height Adjustable
The massage chair should be adjustable to accommodate different heights. Your medical massage chair of choice should be comfortable enough for individuals of different heights, tall or short.
Heat Therapy
Heat therapy is an essential feature in any medical massage chair. The heat is a vital part of stimulating healing and alleviating chronic pain in the body. Make sure that your medical massage chair comes included with a heating feature.
Zero Gravity Positioning
The zero gravity feature exposes your body to the least possible amount of gravitational strain. Zero gravity works by placing the feet higher than the heart. This allows the circulatory system to function better hence alleviating high blood pressure.
Proven Performance Record
It is vital that you settle for a brand with a long list of accomplishments and with documented medical benefits.
Most preferably, go for a medical massage chair that has extensive applications with medical practitioners and massage therapists.
If you follow the above considerations, it is unlikely that you'll end up buying a dud or an overpriced knockoff.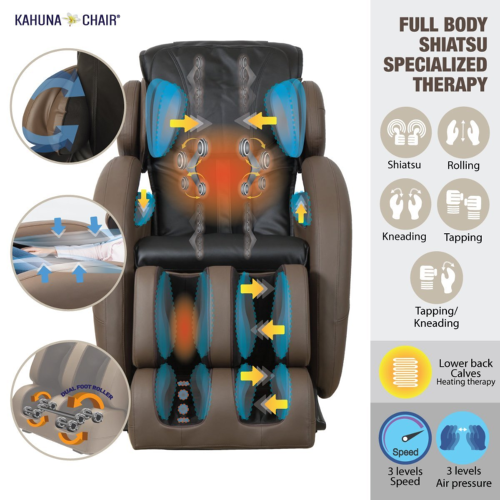 Medical Massage Chair Pricing
The medical massage chairs price can range anywhere from 800USD all the way up to 14000USD.
The broad spectrum of prices is due to the differing features incorporated in each model. The location of the manufacturer can also influence the pricing points as well.
The price of a medical massage chair will therefore vary. Pricing is based on both the brand and the features included in that chair. We have reviewed a range of medical massage chairs in price ranges from the affordable massage chairs to deluxe massage chairs.
Read our articles for the best medical massage chairs in Australia for: