This affordable massage chair guide will highlight the must have features for massage chairs ranging between $1000 and $5000.
The best part?
After reading this guide you will be able to see if your preferred massage chair has only the basics, or features that normally only deluxe massage chairs have.
That's not all…
We have included our top three affordable massage chair brands. The companies that have a great track record for high quality products.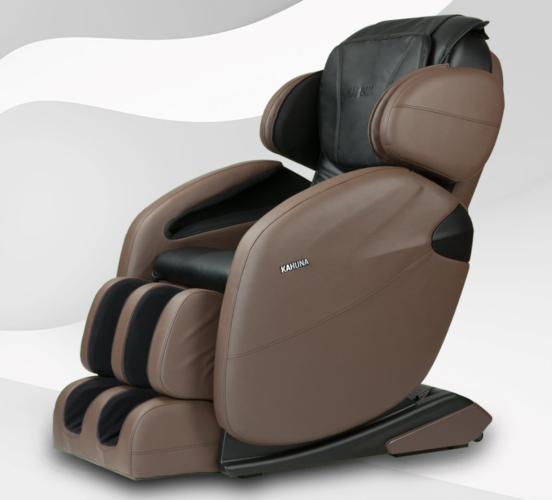 Why Do You Need An Affordable Massage Chair?
Today's fast-paced modern life demands some time off for some R&R. A good way to relax and unwind is through a massage. Massages, using an affordable massage chair, provide relief from body pain, fatigue, and general body exhaustion after a long tedious day.
Beyond the simple purpose of relaxing the body, massages have for centuries been known to convey a myriad of health benefits to the human body.
For instance, massages can ease stress and anxiety while also lowering high blood pressure. Sounds lovely, doesn't it? Well, you have three choices, you can either schedule regular trips to a professional massage parlour, hire a trained massage therapist or buy a massage chair.
Regular trips to a massage parlour and hiring a masseuse will cost you quite a lot of money and time. Massage chairs offer a relaxing, therapeutic experience in the comfort of your home.
What Is An Affordable Massage Chair?
So, what exactly qualifies as an affordable massage chair? For starters, we need to appreciate the existence of high-end massage chairs that cost an arm and a leg.
Affordable massage chairs don't necessarily compromise on the quality and features offered. For a fair price ranging between $1000 and $5000, you can get yourself a fully functional massage chair.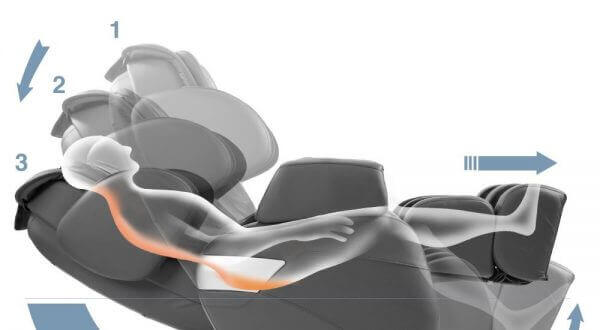 Features Of An Affordable Massage Chair
Affordable massage chairs can save you a lot of money. The major concern, however, is whether or not affordable massage chairs deliver on their mandate and if they are worth buying. Let's take a look at some basic features you can expect from a standard affordable massage chair.
You might notice that affordable massage chairs bear a lot of similarities to deluxe models in terms of the features offered and the designs. Without much ado, let's get to it.
Massage Rollers
Massage rollers are a standard feature in many models of affordable massage chairs. The roller track typically runs down the back or spine section of the chair. The rollers gently massage the back relieving any built-up tension, easing the pain and discomfort.
The size of the massage rollers varies from one model to another depending on the manufacturer's specifications.
Massage Modes
Affordable massage chairs in Australia within the $1000 to $5000 bracket come with pre-programmed massage modes that provide relief for the back, neck and shoulder areas.
Affordable massage chairs that feature five or more pre-programmed massage modes make them a prime pick.
Airbags
Airbags are an essential feature in a massage chair. They work by gently squeezing the user's muscles, which improves blood circulation and alleviating muscular pain.
Airbags are usually connected to an air compressor, which inflates them, improving circulation and providing a much-needed relaxing experience.
The exact number of airbags depends on the manufacturer and the specific model you opt to get.
Reclining Options
Many models of affordable massage chairs come built to accommodate various reclining angles and positions. As a result, this takes the pressure off your back and feet.
The zero gravity recline feature is a standard addition to most types of affordable massage chairs. It has a reputation for lowering high blood pressure.
The recline features allow the user to experience maximum comfort, compounding the effects of a therapeutic massage. The best massage chair brand should give you plenty of options as far as reclining features are concerned.
Audio Support
Affordable massage chairs in this price range offer smart device integration as well as audio support. Music enhances the relaxation experience and having your own playlist actually makes it a whole lot better. Bluetooth support allows you to control your smart devices with ease.
Affordable Price For A Massage CHair
The best affordable massage chair brands range anywhere between $1000 and $5000. Affordable massage chairs boast just the right combination of massage features and are also easy on your pocket.
The massage chairs in this categories are the best home massage chair models you will find anywhere. So, I'll go ahead and say that you can't go wrong with an affordable massage chair. They are therefore well worth the returns on your investment.
Warranty
Affordable massage chair manufacturers accompany the sale of these chairs with limited period warranties and these warranties may range anywhere from 1 year to 3 years.
They may include parts replacement, chair replacement and also cashback guarantees. These allow you to worry less about your massage chair malfunctioning and focus more on relaxing.
Best Affordable Massage Chair Brands in Australia
In summary, there are a whole lot of affordable massage chair models in the market. Some brands you might want to consider include Kahuna Massage Chair, Relaxonchair, and Osaki.
These brands are renowned makers of premium massage chairs . So when you see any of these names, you can trust that they know what they are doing.
Read our reviews on affordable massage chairs in Australia: