Our cheap massage chair in Australia ultimate guide, will highlight the benefits and features of massage chairs in the $500 to $1000 price range.
The best part?
You will have more confidence in knowing if you are buying a 'Lemon' or 'Great' massage chair for the same price.
That's not all…
We have included our favorite brands in this category, the ones that have quality products and reputation in the cheap massage chair price range.
Quick question, what's the most expensive item you have in your house? A 70-inch 4K TV perhaps? Well, premium massage chairs take the price tag to a whole new level.
Fortunately, if you're considering getting a massage chair without breaking the bank, there are options available for a cheap massage chair in Australia.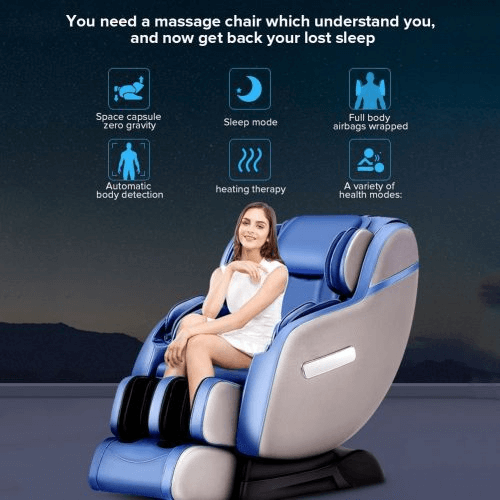 Cheap Massage Chair – Is It Really Worth The Money?
The immediate question is; what price range would fit the description of "cheap"? For the purpose of sanity, we'll refer to any massage chair below $1000 as being a cheap massage chair. After all, the term "cheap" is relative.
It's a well-known fact that massage chairs are among the most expensive health-related household items money can buy. Emerging brands offer most of the features that justify the price tag in deluxe massage chairs.
Feature You Can Look Forward To In A Cheap Massage Chair in Australia
Cheap massage chairs can save you a ton of money no doubt. The question, however, is will a cheap massage chair really work and is it worth the money? Let's take a look at some basic features you can expect from a cheap massage chair.
Pre-Programmed Massage Modes
Massage chairs below the $1000 mark come with up to five pre-programmed massage modes that provide relief for the back, neck and shoulder areas.
Massage Rollers
Cheap massage chairs feature standard massage rollers. The roller track typically runs down the spine or back section of the chair. Rollers gently massage the back relieving any tension and easing pain. The size of the rollers varies from one model to another.
Airbags
Airbags are an important feature in any massage chair. They provide additional muscle relief, improve circulation and providing a much-needed relaxing experience.
Reclining Options
Some models of cheap massage chairs feature handy reclining angles that take the pressure of your back and feet. Some few models feature a zero gravity recline feature that has been known to help ease cases of high blood pressure.
Full Body Massage
A combination of airbags and rollers delivers a therapeutic full-body massage. Depending on the model, cheap massage chairs may vary in the nature of the full body massage offered.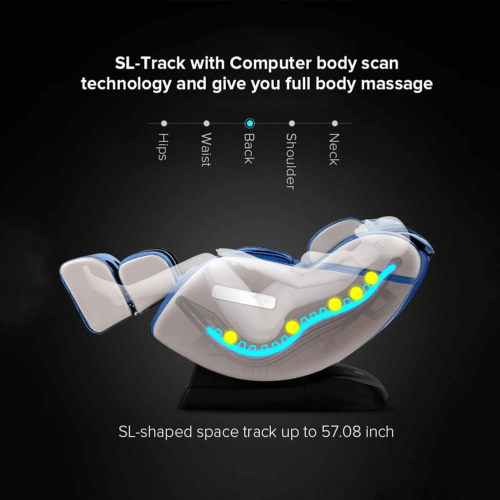 Cheap Massage Chair Price Range
Typically, cheap massage chairs range anywhere between $500 and $1000. With massage chairs, you get exactly what you pay for.
It is important to keep in mind that massage chairs below a certain price range don't always offer a great return on your investment. The more you pay, the more features you can expect.
Cheap Massage Chair Warranties
Most manufacturers accompany the sale of any massage chair with a warranty. This helps to keep the chair working in peak condition. Manufacturers of the best massage chair under 1000 offer comprehensive limited parts and labor warranty periods on some select models.
Cheap Massage Chair Brands in Australia
Our favorite brands in this category are Real Relax and Best Massage. They provide the best massage chairs for their price, they are still not on the same playing field as affordable massage chairs or deluxe massage chairs.
Quality Of The Massage
The quality of a massage session on a cheap massage chair can be described as being good enough. The features incorporated in most cheap massage chairs do a decent job at giving massages.
However, some options such as foot and leg massage may be missing.
Types of massages offered include shiatsu, Swedish massage and in some cases heated massages offered in some best cheap massage chair brands.
Read our reviews on the best cheap massage chairs in Australia: